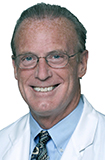 Timothy H. Pohlman, MD, FACS
General Surgery
Facility/Office:
Rochester Surgical Services
1400 E Ninth Street
Rochester, Indiana 46975
Phone: (574) 223-2244
Fax: 574-223-5847
Education:
M.D. -- Rush Medical College
Residency:
Surgical Residency -- University of Wisconsin
Fellowship:
Fellowship in Research -- University of Wisconsin
Fellowship in Trauma, Surgical Critical Care, and Burn Surgery -- University of Washington, Seattle, WA
Certification:
American College of Surgeons
Biography:
Dr. Pohlman has practiced at the IU Health - Methodist Hospital for the last 13 years. He practiced General Surgery in Seattle, WA for many years.
He was a Professor at the University of Washington School of Medicine and, most recently, at Indiana University School of Medicine for the past 12 years.
Return to Search